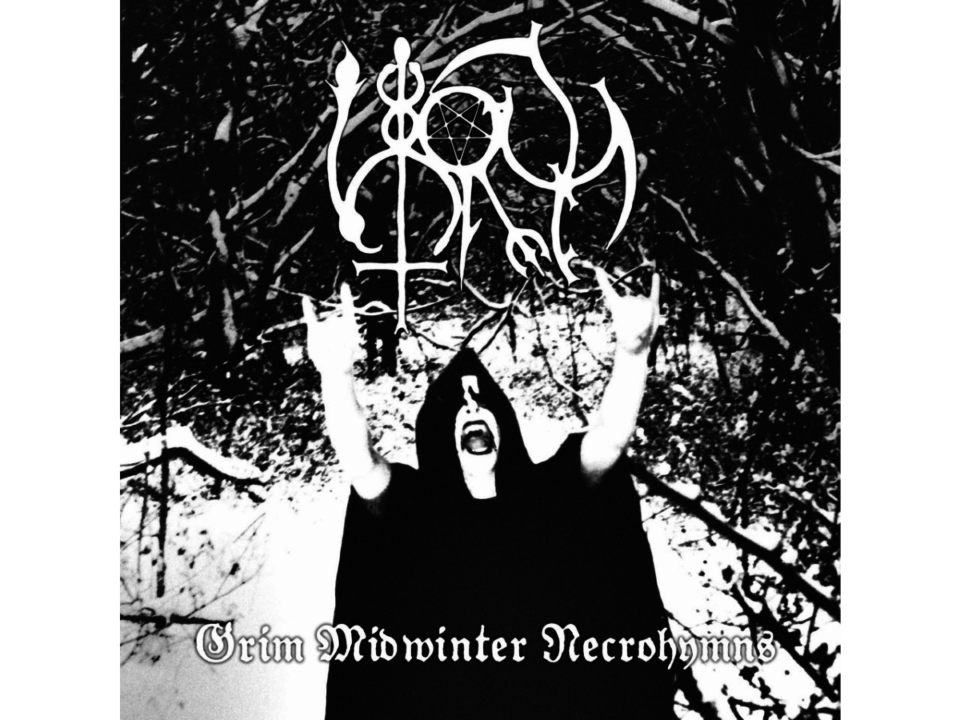 This is the official release of the kvlt Pagan Necrofolk band Unruh's debut ep Grim Midwinter Necrohymns.  Unruh supports the destruction of all creative endeavors and as such, you may steal this album HERE.  Moralist pig dogs and all those who believe in such fabricated weaknesses as guilt and conscience may purchase the album along with the derision of Unruh for 30€ HERE.
Unruh is:
Tracklist:
Track 1: As the Manger Burns
Track 2: Froststorms Beyond the Rookery
Under the northstar the embers glow
Warming the infant corpse
Unholy crowfeast for the black birds
Who nest amongst the ruins
Feeding upon the false messiah
Before the distant storm
The skyfire struck the holy manger
Burning all those inside
Midwinter froststorms of wrathful hate
Lanced the nativity
When the clouds broke the icewinds came
Baptised by frost and flame
The storm has passed
The manger has burnt
Once manger now rookery
Once messiah now ravenfood
The crows bid farewell
To the roiling frostclouds
The wailing of the christ child
Echoes like distant thunder.
Track 3: A Blizzard Vision
Surrounded by swirling frostwinds
Blinded by scintillating ice
From the winter darkness comes
A blizzard born vision of death
Grim
Hateful
Death
Bloodstained ice plains
And frozen swords
christian death stench
Upon the snow
Northmen rise up
Crush the worms
Pagan butchery
To the old gods
Screams of hatred
Upon the wind
Blaspheme their god
And slaughter his flock
Frost winds mingle
With the death cries
The christfaith pierced with
Frozen bloodshards
The frozen corpses knees no longer bend
Track 4: Im Bauche des Berges Lauern die Fledermäuse in Unruh
Translation: In the Belly of the Mountain Lurk the Flittermice in Unrest