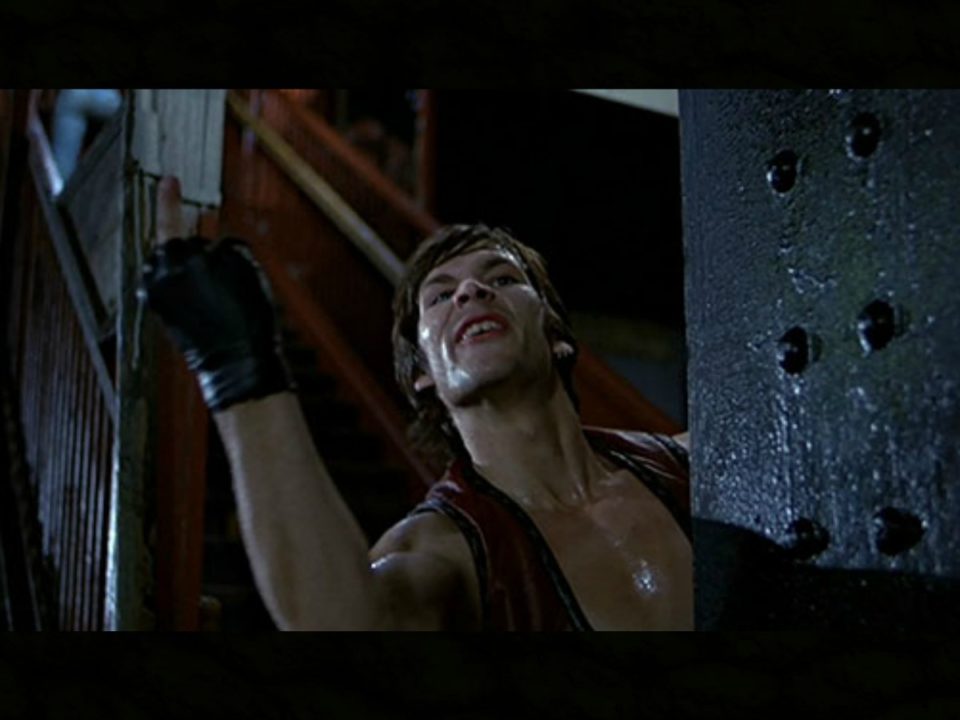 The Warriors is one of the manliest movies ever made.  A gang of sweat-soaked, half-naked men run across three burroughs of New York City, periodically stopping to roll around on the ground with men from other gangs while attempting to avoid the deadly, siren-like snares that every woman who gets in their way represents.  Actually, The Warriors might be one of the most homoerotic movies ever made now that I think about it.  But either, way, it's one hell of an action chase flick, and, I gotta admit, one of my favorite movies.
Directed by that master of testosterone filled machismo, Walter Hill (who is making his triumphant return to directing with Stallone's upcoming Bullet to the Head next month), The Warriors is quite a pulse pounding visceral experience.  The set-up, based on a real life army of Greek mercenaries who were stranded in Persia, involves members of a street gang from Coney Island who are framed for the murder of a gang leader in the Bronx.  Word goes out to every street gang between The Bronx and Coney Island that the Warriors need to get "wasted," and the hilarity ensues.
I've always thought that chase films like this one (or The Naked Prey, or even last year's surprisingly engrossing Premium Rush) actually have a close bond to siege films like the immortal Rio Bravo.  They both involve small groups of people holding out against insurmountable odds, only, in the chase film, there is a lot more running.  Additionally, the action in siege and chase films, like the action in "one crazy night" film (like After Hours, or the superlative Dazed and Confused), all takes place in one temporally contiguous time period.
This unbroken time frame is important.  When you have a movie about a badass (or group of badasses), the best way to ratchet up the tension is to push said badass to the limit.  For example, I read a book recently about an assassin who had 50 of the world's best assassins chasing him across Europe.  At first, he was just mowing through them, which, of course, was pretty badass.  But, with every injury he took, the book became that much more compelling.  By the end of the book I was left with the ultimate badass spectacle of the guy, barely able to move because he was so fucked up, giving himself a blood transfusion as he drove to fight the last of the assassins who were after him.  Being a badass can manifest in many different ways, but there is something primitively macho about pushing one's body past the limits of pain and exhaustion.
Thus, with every ridiculously outfitted gang that the Warriors fight, with every baseball bat bruise, switchblade slice and body-slam the Warriors take, you get sucked into the movie a little more.  These guys are all alone, strangers in a strange land, and the viewer can't help but think to themselves, man, how badass would it be if they actually "bopped" their way through every one of those other gang's territories and made it back to Coney Island?
How badass would it be?  Well, thanks to Hill's lean, freight train direction, and some really excellent fight choreography, the answer is: pretty goddamn badass.