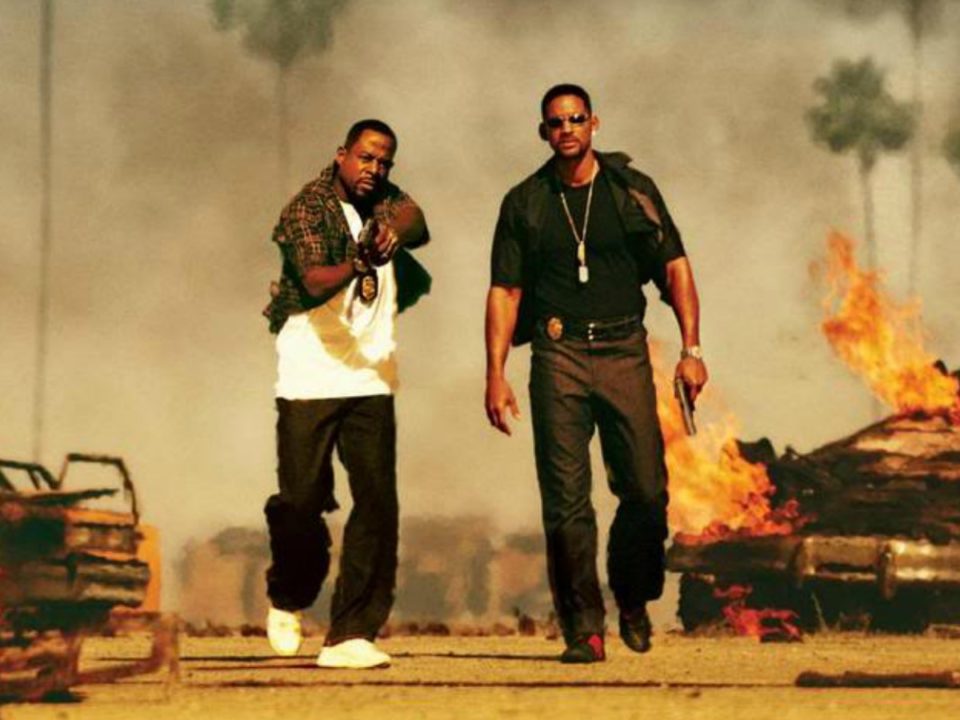 I pretty much loath the idea of being forced to sit through a bad movie. I know a lot of people think it is great fun to have bad movie nights and laugh at the inept filmmaking, but there are too many good movies that I haven't seen out there for me to want to do this often. And yet I will tolerate a certain amount of badness in some action movies (provided they are badass enough that is). I think xXx is as low as I've sunk (OK sometimes I'll tolerate a horrendous amount of badness to satisfy my inner caveman). On the other hand, there are plenty of action movies (the majority of them actually) out there that fall on the side of "unpleasant experience that had no redeeming value." It is probably my unholy mancrush on Vin Diesel that explains my leaving xXx without wanting to shoot myself.
Bottom line, my standards are relaxed on action movies, but there is still a minimum of competence that must shown for me to like it (like Highlander…I started to write that review about how it sucked and realized that it didn't completely suck by the end of the review).
Still, how can someone like me, who bases his entire sense of self worth on the artsy-fartsy-ness of the movies he watches, say that Die Hard is a pretty great movie? That's what I hope to find out here!
Anyway, to quote a certain fellow Pretentious Film Cock(ette) who shall remain unnamed (hi Lauren), most of us PFCs create a "hierarchy" to protect our fragile egos. That is, we like good movies, but obviously stuff like Die Hard, Lethal Weapon, and Aliens can't be good movies (though I do tend to fly into a manly state of face-punching awesomeness upon viewing said movies), they are only good entertainment. So it's as simple as that, make the distinction between "cinema" and "entertainment" and you can watch all the dumb movies you want (as long as they are made with at least a small amount of skill). Though, I'll admit that the more movies I watch, the harder it gets to excuse blatantly awful film-making, even for the sake of entertainment (unless, of course, it stars someone as totally bad-ass as Vin Diesel).
But I really don't think it is as easy as that. Because that is like saying that any movie that is pure entertainment cannot be a great "Movie" (with a capital M) and vice versa, which seems way too black and white to be true. Let's take Scenes from a Marriage (my second favorite movie of all time) as an example. For those who haven't seen it, it is 5 hours long and is mostly close ups of a man and his wife talking about their marriage. I really wouldn't call it entertaining. But the visceral thrill of watching Die Hard is quickly gone, while the "intellectual stimulation" from watching Scenes from a Marriage is impossible to get rid of. So in my book, Scenes from a Marriage is a thousand times better than Die Hard, though Die Hard is still a fine movie. Die Hard is like the sugar rush from candy, while Scenes is…well something nourishing and not candy like.
Though, once again it is not quite that easy. While a skillfully made movie with great depth seems to be the best way to go, I have to admit that I like Stagecoach better than the "deeper" The Searchers (though I have my own problems with The Searchers), and I like A Touch of Evil better than the "deeper" Citizen Kane (though I suppose I could see this changing with age). If Die Hard is not even in the same league as "good movies", how can I list Stagecoach as one of my favorite American films? Sure, it's easy to say "Well John Ford is a true master of film-making, and Stagecoach is the true (sun-like) Platonic Form of pure entertainment to Die Hard's flickering shadow on the cave wall. But aside from that not being entirely fair, entertaining movies should also not be automatically snobbily dismissed. I must admit, when someone is like "oh man, isn't Aliens sweet!??" I quickly think "pshaw…it's good…for an ACTION movie, but you won't catch ME singing its praises, I watch real movies. By the way, you totally have to see Stagecoach! It's sweet!"
So, first I say that "intellectual stimulation" is the highest priority, and then I say that base emotional excitement has its place. I hate to bust out the Plato again, but maybe the Greek idea of the balance between the Apollonian (reason) and Dionysian (emotion) sides of our "soul" really is the best. Plato also thought that art naturally appealed more to our base Dionysian sides, and if so, then maybe that is why I think so highly of Stagecoach. Of course, that was 2000 years ago, what does he know?
If you want to know what I really think (which I can only assume is the case if you are still reading this), it is just that film is obviously an art form. And as such, true masters of the art will make brilliant films. Now some of these masters are the kind of people that are fascinated with making a five hour movie about two people discussing their marriage (yeah, news flash, some artists are poncy intellectual types). But that doesn't mean that you couldn't make a movie that involved archetypical heroic images that wasn't also a masterpiece (and luckily we have people like John Ford and Howard Hawks "keeping it real"). I realize this isn't a groundbreaking conclusion, but I occasionally have to remind myself that "entertaining movies" can be great too.
Finally, I really think that our current blockbuster mold of making movies means that most action movies past 1980 (hi Star Wars!) are more concerned with dazzling us with totally sweet and/or bad-ass special effects and action sequences without any of the "boring parts," and thus they suffer greatly as "cinema" and become lesser movies compared to most of the old classics that could stay exciting and still be excellent movies. Also, the amount of money involved and the resulting number of hands in the pie pretty much guarantees that these movies will be rather soulless affairs. Casino Royale was pretty sweet, but it was no From Russia with Love.
The final thing I'll say is that while no one can explain what makes good art good, I know the feeling I have after watching a masterpiece, and I sure don't get that feeling much at the Hollywood Southwind 12 these days.
That said, here is a list of some of my guilty pleasures (some of these are comedies, but the same basic idea applies to them as with action movies)…odd how they are all post Star Wars too… I should also add that some of these (Excalibur, Die Hard, Lethal Weapon, Mad Max 2) I would pretty much feel comfortable with calling them modern classics…mostly 😉
1. Excalibur (1981) – Swords! Sorcery! Carmina Burana! Men in full plate mail somehow having sex with naked women! And the dialog! It doesn't get any better than this: "Now, once more, I must ride with my knights to defend what was, and the dream of what could be." Pretty much any movie that has an aged hero riding once more to reclaim past glory is alright with me. I say John Boorman may have made the best fantasy movie ever here…too bad I'll never get to see what his Lord of the Rings would have been like.
***Be warned: "Cheesy as hell" and "A mess" are also apt descriptions of this movie***
2. Conan the Barbarian (1982) – The best review of this movie I've ever read described it as a movie for "European illiterates instead of American ones," and that was pretty much right on. Nice and epic soundtrack too. What is best in life for Conan? "To crush your enemies, see them driven before you and to hear the lamentations of their women!" That pretty much sums it up I'd say. And as for that final battle, pretty much any movie that has "few standing against many" is alright with me (as long as they don't fuck it up).
***Be warned: "Cheesy as Hell" and "Thinly veiled fascism" are also apt descriptions of this movie***
3. Die Hard (1988) – Bruce Willis as one man army taking on terrorists who have taken over an office building. Cream of the action blockbuster crop, and Alan Rickman is great too. Yippie Ki Yay motherfucker!
4. Lethal Weapon (1987) – The other great 80's action movie, despite its "loose cannon" paired with the straight cop premise it is pretty intelligently done. And who doesn't love the scene where Danny Glover is about to be tortured, his captors say "There are no more heroes!" and then Mel Gibson kicks open the door with a machine gun in hand?
5. Ghostbusters (1984) – Don't know what it is, but this movie cracks me up…fewer movies are more quotable. Every cast member is great (gotta love Rick Moranis in this one).
6. Mad Max 2 (The Road Warrior) (1981) – The first one was a little bleak for me, and the third just wasn't that great imo, but THIS one is what a post apocalyptic action movie is all about! Giant dudes in gladiator armor driving weird cars and doing stunts…I guess that is what would happen if there was ever a nuclear holocaust.
7. Hackers (1995) – There is some pretty awful dialog and even worse acting in this, but somewhere underneath all that (way underneath), it really captures that cyberpunk feel better than any other movie I've seen (except of course Bladerunner). I secretly wish I could dress like them, and that orbital song (Halcyon and on) is pretty awesome too.
8. Animal House (1978) – I'm no frat boy, but the boys in the Delta house obviously weren't either. They were nerdy enough that they basically lived in a scholarship hall (fraternity for nerds). Did you know I lived in a scholarship hall? Did you know that I got kicked out of my scholarship hall for pulling too many pranks? Did you know my "Float of Doom" got kicked out of KU's homecoming parade 3 years in a row? Just a few unrelated bits of information.
9. Star Trek 4 (1986) – A nostalgic pick, this, along with Die Hard was the only movie I owned in Junior High…so yeah, I've seen it a lot. They go back in time to 1980s San Francisco. Spock Vulcan neck grips a punk who was playing his music too loud. Chekof asks around for "nuclear wessels" in a Russian accent. Spock disguises himself as a hippy to hide his ears. McCoy calls modern medicinal practices "the dark ages". Spock mind melds with a whale. Enough said.
10. Caddyshack (1980) – Definitely the dumbest movie on this list, I can't help but giggle. See Bill Murray talk about his reward for caddying for the Dali Lama ("on my death bed I will receive total consciousness…so I got that going for me…which is nice"). See a man drink a cigarette butt. See that man vomit in a convertible. See another man sit in the vomit. Do you want to see it yet? No? Ok…See a kid throw a candy bar into a pool. Listen to the Jaws theme. See another kid yell "doodie!" See the pool empty. See Bill Murray find the candy bar and eat it. Still no? Ok, then watch Rodney Dangerfield walk into a restaurant, fart very loudly then yell "hey hey, did somebody step on a duck???" Ok, I have no excuse for this one; I'll just go turn in my PFC card now.