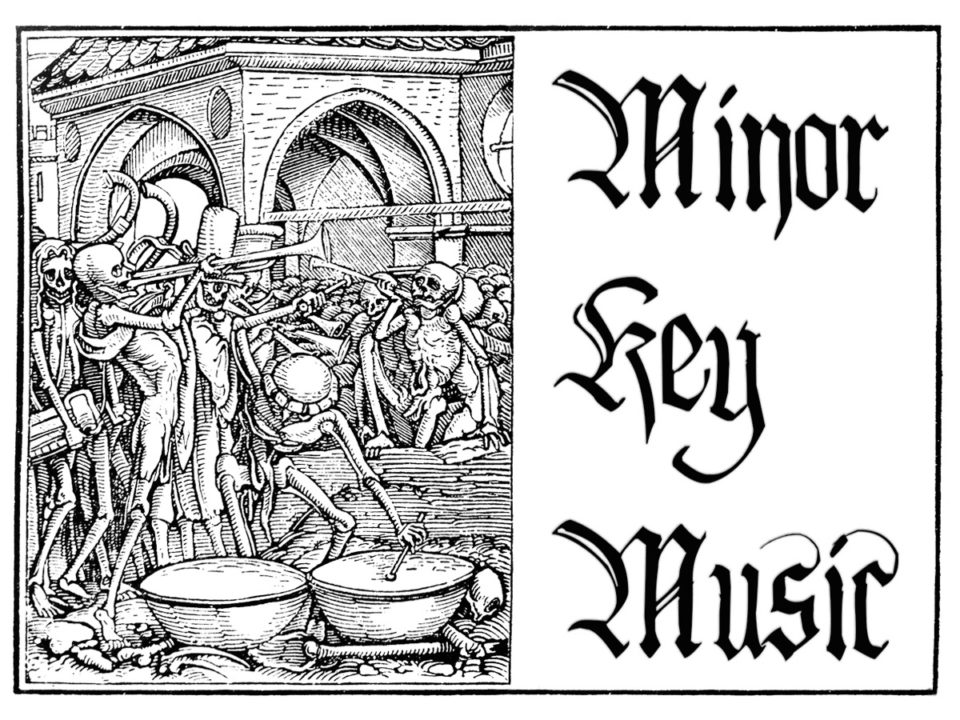 My Minor Key Monday picks mostly fall into three categories: weird shit I listened to as a kid, music used in movies, and youtube autoplay happy accidents. Today however I had a rare "heard on the radio" discovery when a 1960s folk family singing some medieval sounding shit happened to play on NPR while out for a drive:
I try to listen to the radio as little as possible, throwing a fit whenever anyone tries to turn it on "uuuuuughhh, just pick what you WANT to listen to!" This attitude explains many of my gaping pop culture holes, but I'll grudgingly admit I've had my share of important radio musical discoveries. Like when I discovered heavy metal with "Enter Sandman"…in 1995. My dad thought it was Judas Priest…we eventually tracked the song down. Or when I heard "Smells Like Teen Spirit"…in 1998 (I'd like to point out I immediately recognized it was a good song). Or when I discovered pop music with "Give it 2 Me"…in 2009. I assumed it was some obscure underground European pop–it was Madonna. The Watersons' "The Good Old Way" may not have been as paradigm shifting of a discovery as some of those examples, but today's song is still a full on goddamned delight.
The Watersons were apparently a family of like Yorkshire hillbillies who had no musical training but spent their entire childhoods learning to harmonize like a hurdy gurdy. Which, I'm being facetious of course, because today's song is positively THUNDEROUS. The harmonies are perhaps unsophisticated and yet also the most charming things I've heard this side of that acoustic guitar bit in that one Grausamkeit song, lending the proper ambiance to an all time great mournful melody. I don't even mind the lyrics going HARD on the Jesus shit:
Lift up your hearts, Emmanuel's friends
And taste the pleasure Jesus sends
Let nothing cause you to delay
But hasten in the good old way

(after each verse):
For I have a sweet hope of glory in my soul
(For I have a sweet hope of glory)
I have a sweet hope of glory in my soul
(I have a sweet hope of glory)
For I know I have, and I feel I have
A sweet hope of glory in my soul


Our conflicts here, though great they be
Shall not prevent our victory
If we but strive and watch and pray
Like soldiers in the good old way

Though Satan may his powers employ
Our happiness for to destroy
Yet never fear, we'll gain the day
By marching in the good old way

Ye valiant souls, for heaven contend
Remember glory is at the end
Our God will wipe our tears away
When we have run the good old way

And far beyond this mortal shore
We'll meet with those who have gone before
And shout to think we have gained the day
By marching in the good old way
I mean, they name drop Satan, that's always good for a little atmosphere boost no matter which side of the battle lines you find yourself on. Also, reading along with the lyrics and how they phrase the words, this song sounds like a major hassle to sing. Who the fuck says "good old" that quickly? And pronounces "my" with three syllables? The Wattersons, that's who.