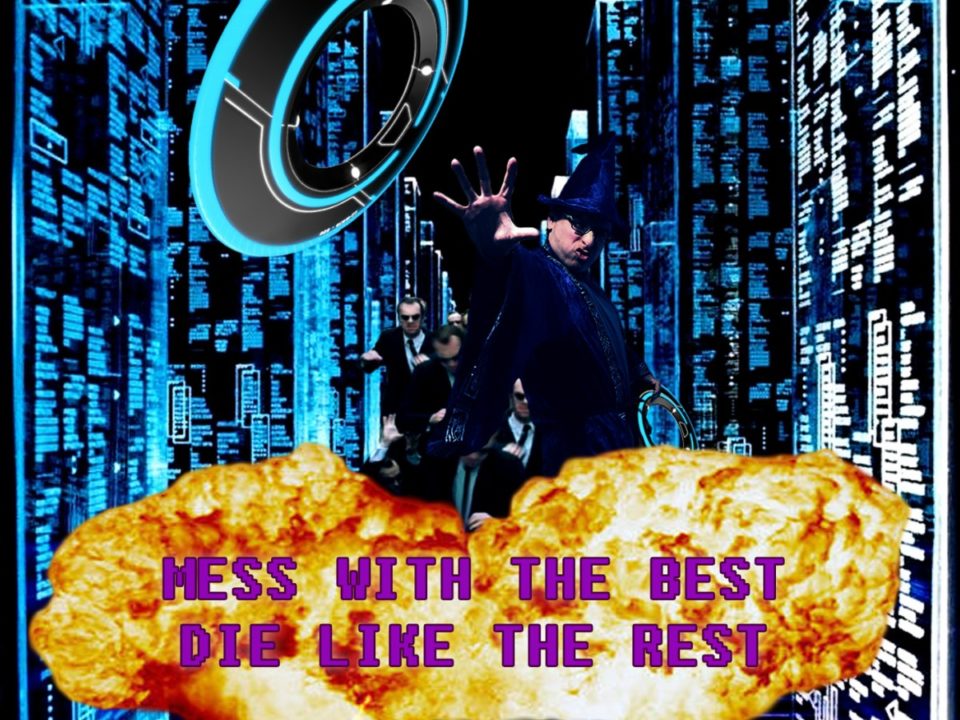 It's New Year's Eve, and you know what that means. That means that it is the end of the month of December and I am once again scrambling to write a blog post after putting it off for the past four weeks. Still, I have to keep my unbroken (with exceptions made for malicious Russian hackers) 16-year streak of, at bare minimum, monthly blog posting going. Luckily New Year's Eve is a time for resolutions, so what better way to keep the streak going than phoning in a "clip show" post of website related resolutions (hell I even reused the header image–but it bore reposting)! Also, for today's resolutions, I'm not talking about boring quality of life resolutions like "stop eating the whole goddamn bag of chips," "listen to less problematic music," or "stretch"–for today's post I'm looking at BLOG resolutions!
Attempt to write > twelve posts while writing < three Minor Key Music posts in a year.
When I started grad school, I was blogging quite a bit, so in order to make sure I kept up the blog pace, I started doing weekly blog segments hoping the structure would help me write more often. It actually worked, and even at the height of my grad school coursework I was getting around 90 posts a year. Cut to getting married and having a couple kids and my blog output has cratered to the point where I am struggling to even get one post a month in. Aside from the most obvious lesson of "having a family takes way more time than grad school," I've learned I just really need deadlines to stay productive. But New Year's resolutions are not about LEARNING LESSONS, they are about bravely assuming you will change with absolutely no adjustment to your normal habits. So, next year, you heard it here first, I will post MORE than once a month, without actually setting a real blog post deadline. So, get ready for a MASSIVE 13-blog-post year, with my 13th blog post (and 3rd Minor Key Monday post–which are what I write when I have no other ideas) coming (hot on the heels of my 12th blog post) on December 31st next year.
Watch more REAL movies in non-ailment situations.
Prior to grad school, with no family, only a part time job, and no real responsibilities, I was watching 30-40 movies a month. That output has taken a steep decline in recent years as there's really not usually time for a movie after the kids go to bed. Honestly, my most productive movie-watching in the last year has happened while laid up with our latest worldwide pandemic. So, this next year, I pledge to you, to squeeze a few REAL movies into my current schedule of animated bullshit and random TV. As I told my 5-year-old "hey, we watched that silent movie the other day and you actually liked it!" Though, she did respond, "no I didn't like it, YOU liked it."
Bring back Mini Movie Reviews (and Game Reviews).
With me watching movies at a much lower rate these days, you'd think it would be no problem keeping up with my two sentence movie reviews, but a combination of not feeling like logging in to type up a quick review at midnight when I squeeze in a movie, along with my computar crashing ever time I open up the master list of all reviews…just stalls the whole thing. Still, if I can figure out a good way to load a giant page of movie reviews in my wordpress editor, maybe I can just get around to continuing to expand my personal database of movies watched (and board games played).
Finish the Float of Doom Sextalogy.
So far I've covered the high school years (the first three Floats of Doom–that ended in a dry ice bomb laden conflagration that got our high school's homecoming parade cancelled the following year). But I have yet to write about the college years, arguably the peak of my Animal House inspired Float of Doom activity. I've got all the newspaper clippings, Kansan editorial comics, and photographic evidence ready to go, I just need to scan it all and write it up, let's finish the epic saga finally!
Also, the three college year posts will only count as ONE for my goal of "more than 12 posts" next year…even though a three part post would be a great way to pad the numbers!
Finally get around to writing Jock Blog 6: Shit Trix.
Literally NO ONE is asking for this after the dickhead-smooshing, dookie-breathing dénouement of Jock Blog 5: The Testicular Dive, but I am not done with the Grand Poopinal antics of Chet and company. Partly because the statute of limitations has started to pass on the worrisomely real stories these Jock Blogs are based on, and partly because it has just been far too long since I've posted something about dudes gettin' shitblasted in the face, 2023 will mark the triumphant return of Jock Blog. Consider yourselves warned.